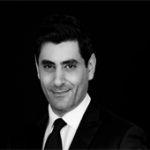 Mike Rizk is a full time musician and Sydney Spanish guitarist specializing in Spanish and Flamenco guitar with performances ranging from Weddings, Festivals, Sydney Opera House, Corporate Functions, Product/Business Launches, Private Functions and more. Mike has over 30 years experience in music including production and holds a Bachelor of Music, he also has an Associate in Music (AMusA). He plays all styles of music (Jazz, Rock. Blues, Contemporary etc.) however over the last few years has specialised in Flamenco/Spanish Guitar and as a result his guitar style of choice has evolved into what he calls 'Spanish Guitar Fusion' which is a combination of Spanish Guitar, Flamenco, Jazz, Classical and Contemporary music
Mike has performed and recorded in Australia and overseas with various artists and has taught many students to play all styles of music at different levels. Mike owns and runs MR-Studio which is a music production company and has written and produced original compositions for multimedia projects including television, radio and is currently composing and working on some interesting projects in the art space of Sydney
Mike is also the founder and master producer at Sydney Backing Tracks  which has thousands of daily streams world wide and is used by singers, lead instruments, bassists and percussionists
Mike under Spanish Guitarist Sydney is available to perform at various events such as Weddings, Corporate Functions, Birthdays, Special Moments, Markets, Festivals etc. and can perform session work for singers and bands
The style of music varies from solo Flamenco/Spanish guitar and Gypsy Kings style guitar to Flamenco House which Mike is only one of a handful of people world wide performing and recording this genre
Mike can write compositions for songwriters, television and other multimedia projects. Mike in collaboration with other musicians has recorded lot's and lot's of licensed well known songs which can be purchased from this site. Mike can also produce bespoke songs for budding musicians who have the lyrics but need help with the music
Mike holds an AMusA and Bachelor of Music. He has been playing music for over 30 years and teaching for the last 20 both guitar and piano
Mike teaches all styles such as rock, pop, jazz contemporary, classical etc. His lessons are suitable for all ages and levels
Music lessons are structured, fun and tailored. You're guaranteed to see weekly progress and will be playing songs, master pieces, improvising and composing/rearranging before you know it
DJ Sydney has been in the music biz for more than 20 years.
The team of highly experienced DJs will transform your wedding, party, formal, festival or corporate event, to the best and most memorable day of your life and if required they can provide MC Services
Our talented DJs can play any style of music and can work from your play list
Book musicians to work with your DJ to give your event that extra boost
Our Music Team Building program will give you a 360 degree experience of what it takes to work together as musicians
We assume you have no knowledge and give you the tools to be performing by the end of the session
We have several packages available, inquire to find out more
This unique experience. 'Is team building that doesn't feel like team building'
Our store specialises in Acoustic (Steel string), Classical (Nylon string) and Flamenco guitars
Get expert advice for beginners to the most advanced, from children to adults whatever you need, you'll find it here
We operate as an online and click and collect store. All products are listed on our website
Price matching and special deals are available on all products, simply ask
Tempstead Rumba
Romanza
Solea
Farruca
Austins Train
Pasando Tiempo
Granadinas
Ave Maria
Brisas Habaneras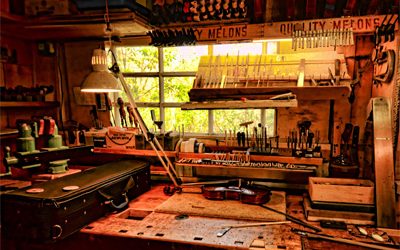 What is a Guitar Setup and How to do one yourself A guitar setup is a series of adjustments made to a guitar to ensure proper health and playability, it is considered "basic maintenance". A guitar setup may be required when you first purchase a guitar and throughout...
read more