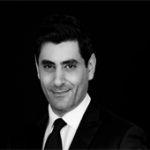 Mike Rizk is a full time musician and Spanish guitarist in Sydney who has been playing and teaching people how to play guitar and piano for over 30 years. He holds a Bachelor of Music and is an Associate in Music (AMusA). He plays all styles of music (Jazz, Rock. Blues, Contemporary etc.) however over the last few years has specialised in Flamenco/Spanish Guitar and as a result his guitar style of choice has evolved into what he calls 'Spanish Guitar Fusion' which is a combination of Spanish Guitar, Flamenco, Jazz, Classical and Contemporary music. Mike has performed and recorded in Australia and overseas with various artists and has taught many students to play all styles of music at different levels. He has written and produced original compositions for multimedia projects including television and is currently composing and working on some interesting projects in the art space of Sydney. Mike gives guitar and piano lessons from his Willoughby North Shore Sydney studio for all ages (incl. children) and levels teaching all styles and tailors classes to suit the guitar and piano students specific needs. Home classes and online music tuition can be provided where requested. Mike is available to perform at various events such as Weddings, Corporate Functions, Birthdays, Markets, Festivals, Restaurants, Bars etc. and can perform session work for singers and bands. Mike can write compositions for songwriters, television and other multimedia projects. Mike in collaboration with other musicians has recorded thousands of licensed well known songs which can be purchased from this site. Mike can also produce bespoke songs for budding musicians who have the lyrics but need help with the music.
Performance
Performances in nature consist of a Spanish fusion combining Spanish Guitar, Flamenco, Jazz, Classical and Contemporary music. Mike specializes in corporate events, private parties,
wedding ceremonies
, cocktail hour and
wedding receptions
. Sets can vary in length depending on requirements and can be broken into parts such as meals, wedding guest arrival, after vows etc. Singers, dancers, DJs and other musicians are available depending on the nature of the event and upon request. Mike is also available for other functions and events including restaurants. Event requests can be small or large and venues indoor and/or outdoor. Availability for session work and live performances can be organised and other musicians sourced where needed. If you need help planning music for an event get in touch and I'll be able to assist with all requirements.
Composition
Have your own guitar, piano/keyboard or band composition made for songs, websites, short movies, television, video games or special moments. Compositions available as electronic, audio or both and can be tailored to suit any need. Re-working of songs is also available. Production, mixing and mastering all done for you in local Sydney studios. Mike Rizk is also in the ongoing process of creating Guitar and Singing Backing Tracks which can be used by students to practice improvisation, singing and by musicians looking for backings for gigs. To see what backing tracks are available please go to Shop
Guitar Backing Tracks
and
Singing Backing Tracks
All Backing Tracks are Instant Download meaning as soon as tracks are purchased an email will be sent with a download link. All you need to do is simply click on the link and get your tracks. All songs will be in MP3 format. It's as easy as that. No need to register, login etc. Payments can be made via PayPal or Credit Card.
Music Tuition
Mike has taught guitar and piano
(reviews)
from various music schools in Europe, Australia and is now based in Sydney. He has been playing music for over 30 years and has been a guitar, piano teacher for the last 20 years. Mike holds an Associate in Music (AMusA). All face to face music lessons are taught in his Sydney studio based in Potts Point and home tuition can be arranged upon request. Mikes guitar and piano lessons are structured, progressive and available for all ages, levels and geographical locations face to face or via Skype. All music styles taught include theory and classes are tailored to suit your specific needs. Whether you play electric or acoustic Mike will find a tuition course that's right for you
(guitar lessons)
(piano lessons)
. for music classes via Skype you'll need:
A webcam and decent microphone
Viable audio speakers-headphones
Payment via Paypal
Your instrument (guitar or piano)
Backing Tracks
We have one of Australia's largest collections of backing tracks available. All our backing tracks have been composed in our Australian studios using real audio and fantastic musicians meaning you only get the best quality. The quality is so great in fact that we've sold to all corners of the globe and continuously get requests to produce more. We also give you the full vocal backing track sample which you can listen to multiple times ensuring the song you are about to purchase is right for you.
We update our backing tracks frequently however occasionally there may be a song you want that we don't have, if so then please reach out as there is a good chance we'll be able to create it giving you the best quality backing track possible. We are also able to compose bespoke music on the fly, we only need the time signature, style and key. Yes, it's that simple.
Our backing tracks can be downloaded as soon as purchase is made meaning no messy logins, registrations or further contact is required, making life for our fellow musos easy!
Guitar Shop
All our instruments are sourced in Sydney and come with a 12 month guarantee. At the moment we are only shipping Australia wide. We are able to provide discounts on some products so if you see something you like that's not already discounted please get in touch and we'll see what we can do.
Guitar Shop
Quality guitars and accessories for the absolute beginner to the most advanced player
Karaoke Backing Tracks
Get instrumental versions of some of the worlds most famous songs and sing along
Guitar Backing Tracks
Good quality guitar backing tracks for download. Some free some paid. Great for all guitarists
Tempstead Rumba
Romanza
Solea
Farruca
Austins Train
Pasando Tiempo
Granadinas
Ave Maria
Brisas Habaneras
Preparation for Music Performances As musicians we often neglect the importance or preparation before a performance, we often rock up, set up and play. This may very well work for most of us however when playing difficult or unfamiliar pieces sometimes a bit of prep...
read more