Team Building Activities Sydney - Music
Unique Team Building Activities
Our Reviews
We recently attended a musical team building workshop. We found Mike's teaching style to be very

patient, talented and professional. My husband came along as a beginner in guitar and was so impressed with how he learnt to understand not only the basics of how to play a guitar, but how to learn a song from beginning to end.We would highly recommend attending this musical experience for anyone, from beginner to advanced levels of music. You will have fun, be entertained and come away feeling more confident in your musical ability. We did.Fiona and Ross

read more
Fiona Mochrie
05:01 03 Jul 20
A fun way to learn a new skill and perform as a team and have a greater appreciation of how a band

performs.

read more
Mark Aliprandi
09:43 28 Jun 20
A totally fun and effective team building group activity
Bec Renolds
00:18 18 Jun 20
A very unique and fun group activity in Sydney. Still can't believe we were able to play a song at

the end of it all. Lots of fun 🙂

read more
Anne Walsh
23:20 02 Jun 20
A fun team building activity in Sydney. Recommend for anyone who likes music
Javid Singh
05:34 27 May 20
Team Building Activities Sydney: Music
Team Building Activities Sydney: Music is a program where you'll get a 360 degree experience of what it takes to play an instrument, work as a team and be in a band
Our team building activities will immerse your teams, colleagues and friends in musical experiences designed to strengthen bonds, increase knowledge and articulate your brand where this is the purpose
You'll find our team building activities to be unique, enjoyable, educational and a great way for people to learn to work together and have fun
We'll also give you the opportunity to keep your instruments after the activity and take further lessons so you and your colleagues/friends can keep 'rocking on'
What We Offer
We offer employees, teammates, colleagues and groups of people the opportunity to bond, work together and have fun through music
If you are a corporate entity we can also help enhance brand awareness through writing, composing and performing your own anthem
We provide detailed instruction on how to play instruments such as guitar, percussion, voice etc in order to work together to play songs or write team anthems where we will compose the music and you can sing along to
We have spent much time and effort designing this unique team building activity so that no musical knowledge or experience is required. The activity will cater for the most non musical person in your organization
We have several musical team building activities available for all budgets and levels:
Simple Song Team Building
Complex Song Team Building
Improvisation Team Building
Write Your Own Team/Company Song
This experience is extremely unique and not available elsewhere. It will give you a true feeling of what it's like to work as a team and perform in a band
Combined with over 30 years of instruction, recording and performance experience you'll be in very good hands
Objectives:
Have fun
Do something you never thought you could
Work as a team/band
Become a team player
Learn something new
Build brand awareness
Induce creativity
Bring out the inner musician
For these activities, you don't have to be a musician or know anything about music to take part
Our tried and tested method ensures that everyone can get involved and produce beautiful music
You'll be surprised how easy it is to play songs when given the right instruction
Team Building Activities Sydney
The following options are available for your musical team building experience
Simple Song Team Building
What's included:
2 hour duration
Play some of the worlds most popular songs
Learn to play an instrument
Instruments included
BYO Drinks
Basic music theory
Learning to work together as a band
Music concepts to take your band further
Advanced Song Team Building
What's included:
4  hour duration
Instruments included
Music theory
Singing
Percussion
Rhythm and Lead guitar
Bass Guitar
BYO
Learn a simple song
Play a more complex song
Learning to work together as a band
Improvisation Team Building
What's included:
6 hour duration (over 2 days)
Instruments included
Music theory
Detailed instruction
BYO
More advanced music theory
Improvisation theory
Learn a simple song
Play a more complex song
Massive jam session using improvisation
Learning to work together as a band
Write Your Own Team/Company Anthem
What's included:
2 hour duration
Professional singer
BYO
Basic singing theory
Lyric writing
Music composition
Singing the new team song with composed music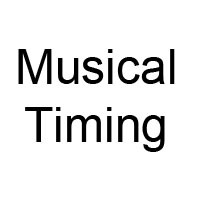 Team Building Activities Sydney: Music
Q: Where are the venues?
A: We are able to provide this experience at any venue within NSW
Or at our Willoughby venue (max 20 ppl) or Crows Nest (max 50 ppl)
Q: Do we need any musical experience or knowledge?
A: No, our instruction will be based on no one knowing what music is 🙂
If you do happen to know a bit about music don't worry as we'll give you more challenging things to do in the group
Q: Is there a minimum number of participants?
A: For all Team Building Activities Sydney there must be a minimum of 8 participants
Q: What are the instruments covered?
A: Vocals, Drums, Bass, Guitars and Percussion
Q: What qualifications does your instructor have?
A: Bachelor in Music, Computer Science and a Masters of Business Administration also a ton of experience performing and recording
Q: Are the instruments provided
A: Yes, all instruments, training material and accessories will be provided
You only need to bring yourself
Q: How does this group activity help with team building?
A: In order to play a song that sounds nice with multiple instruments you need to be able to work as one
This activity will get your group working as a band with the common goal of making music and playing a song
Essentially one won't work without the other
We have a range of instruments that the most non musical person will be able to play
Q: Will everyone in my team will have fun and be engaged?
A: 100%. There will be no boredom. Everyone will find this program engaging, fun and will not be bored at any time
In fact, you might find the crazy, creative side of you never knew you had 🙂
Q: Are these activities open to anyone
A: Yes, all you need is a minimum group of 4 people
Contact Details
P: (02) 8593 9745
M: 0412 355 996
E: teambuilding@mikerizk.com
Address: Ground Floor G03/481-483 Willoughby rd, Willoughby 2068 (Behind Wynstan Blinds)
Business Hours:
Monday: 9:00 to 18:00
Tuesday: 9:00 to 18:00
Wednesday: 9:00 to 18:00
Thursday: 9:00 to 18:00
Friday: 9:00 to 18:00
Team Building Activities Sydney: Music
Instructor Reviews
Team Building Activities Sydney
I'm a self taught guitarist whose been playing almost 15 years. I wanted to get past some

plateaus in my playing and learn theory and Mike has been great for it. Mike has a relaxed vibe and takes a real interest in seeing you progress. He mixes in his teaching with great insights and tips in how to apply it to your playing. His lessons are flexible and focused around where you want to go with your playing.He also goes beyond and tries to link you in with other people to play music with or venues/gigs that could be a good fit. If you are looking to start playing or feel a bit stuck in your playing, Mike is a great teacher and definitely worth checking out.

read more
I wish I had come here sooner. I've been teaching myself to play the guitar for the last 12 months

using the Internet with not much success. Mike provides structured lessons and sets expectations with time frames as to when you can start playing songs or doing improvisation etc. He's very patient and explains things well. He is also able to mix up the class if things get tough to keep the lessons enjoyable. I'm really loving my guitar lessons.

read more
Larissa Korsta
20:39 05 Feb 18
Mike is an extremely talented musician. I'm very happy with my guitar lessons and the progress I'm

making. Mike is able to mix up the class to include supplementary material and incorporate other aspects of music to give the bigger picture such as singing and other musical instruments. If you want to master music and become a really good guitarist at the same time then I recommend you give Mike a try.

read more
maurice khoury
22:29 17 Feb 18
Mike has been teaching my 12 year old daughter the guitar for the last 6 months. She's been making

great progress. His teaching style is very encouraging, structured and he is able to introduce alternative things when he can see she is struggling. He keeps her motivation high by teaching her things she wants to learn. I recommend Mike for anyone with children wanting to learn Guitar.

read more
Audry Fordham
22:23 24 Feb 18
Mike has been teaching my two young children guitar and piano twice a week for the last year. He is

very patient and encouraging. He creates an environment for learning. If you have children wanting to learn guitar and piano or either then I recommend you bring them to Mike

read more
Thomas Latif
21:01 03 Mar 18
Mike is very patient, experienced and professional. My son just started to learn piano, and Mike is

his first piano teacher. He loves to go to piano lesson every week and progresses quickly. Highly recommend Mike to anyone who wants to learn piano.

read more
Mike is a pretty relaxed, informative and patient teacher. He has lot's of experience. I suggest

you come here if you want to learn music

read more
Loving my piano lessons, Mike is a very experienced teacher who clearly knows his stuff, recommend

for anyone wanting to learn piano and music

read more
Brian Docks
05:15 05 Aug 21
My son 7 enjoys his guitar lessons with Mike and look forward to it always! Mike is very patient

and encourages kids to ask Qs, help them with layman explanations. He has immense knowledge and wants kids to have fun while they learn. Thanks Mike.

read more
bhaskar ashoka
10:05 03 Sep 21
Both my kids have been having music lessons with Mike for the past year, one on guitar (age 12) and

one on piano (age 7). Mike is a great teacher and is friendly, patient and easy going. He teaches the art of musicality, rather than only technical perfection, which I think can be rare. Would highly recommend without hesitation!

read more
Rachelle Johns
09:30 14 Oct 21